Sole South African distributors for many musical equipment manufacturers, including AAS, Access Virus, ART, Fatar, Garritan, Miditech, Moog, Radikal, Sequential, Sherman, Studiologic, Waldorf and many more.
We are your African connection to a wide range of sound sculpture and music creation tools, with over 35 years experience in the electronic music and equipment field.
>> Please contact us here for the latest prices and to order.
* All prices on this site include VAT.
* Prices are frequently subject to change due to the volatility of the Rand's exchange rate.

Waldorf Quantum MK2
The legendary synthesizer technology of the Waldorf Quantum – now with new features. As with the Iridium keyboard, the Quantum MK2 now also features a new FATAR TP/8SK keyboard with 61 semi-weighted keys and polyphonic aftertouch.
While monophonic aftertouch makes all played notes respond in the same way, polyphonic aftertouch provides specific modulation of individual notes. For example, the behavior of the envelopes or the oscillator pitch can be modulated very sensitive, which offers a completely new range of expression. The internal flash memory for samples storage has also been expanded to 59GB.
The flexibility emanating from Quantum's powerful oscillators and their interaction with one another is simply breath-taking. Never before has it ever been possible to create such a wide sonic bandwidth with one synthesizer. Stretching from classic analog, with precise sample playback, through to harsh or animated digital sounds, escalating all the way up to sound and sequence clusters, that can only be achieved with a huge modular synthesizer system or modern plug-ins.

Sequential Prophet 5
It's back! The synth that created synthesizer history.
Faithful to the original, the new Prophet-5 features five voices with two multi-waveform analog oscillators, resonant analog low-pass filters and amplifiers, and a filter and amplifier envelope per voice. All three revisions of the original filter are included.
Also available is the new Prophet-10, a ten-voice version with the same sound engine.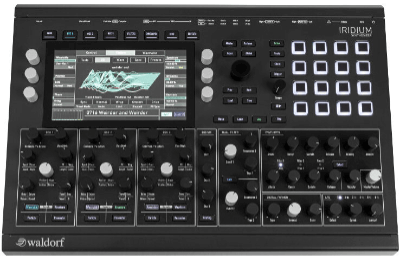 Waldorf Iridium
The mighty synth engine from Quantum is now available in a compact form.
Tracing the footsteps of its bigger brother, Iridium features all the synthesis elements of Quantum as well in a rack-compatible format. The combination of the powerful engine, incredible flexibility and detailed sound shaping facilities creates sheer endless possibilities of sound. Yet, the comprehensive layout and easy-to-understand structure lets you design your own sounds in no time. Sporting a solid metal casing and the same high level of craftsmanship like Quantum, Iridium is now ready to take over studios and stages throughout the world.

Oberheim OB-X8 Desktop
For the first time ever, the new OB-X8 desktop version condenses all the sonic power of the Oberheim OB-X, OB-Xa and OB-8 into a footprint that's compact enough for studios of any size, and convenient enough to take out on the road.
The OB-X8 desktop module boasts an identical sound engine to the keyboard version, featuring an all-analog signal path with discrete VCOs, VCAs, and filters. And with its knob-per-function sound designing experience, you'll have immediate access to virtually all the synth's parameters, allowing you to create your own unique sounds with ease and precision.
Although the paddles and keybed are missing from the module version, the Arpeggiator and Keyboard Split & Double functionality are maintained, so the OB-X8 desktop is ready to go when connected to your favourite controller.

Sequential Oberheim OB-6 Desktop
The return of the the classic bold Tom Oberheim sound
Features the classic bold Tom Oberheim sound and adds studio-quality effects, a polyphonic step sequencer, an arpeggiator, and more. This desktop version has all of the same controls and features as the keyboard version.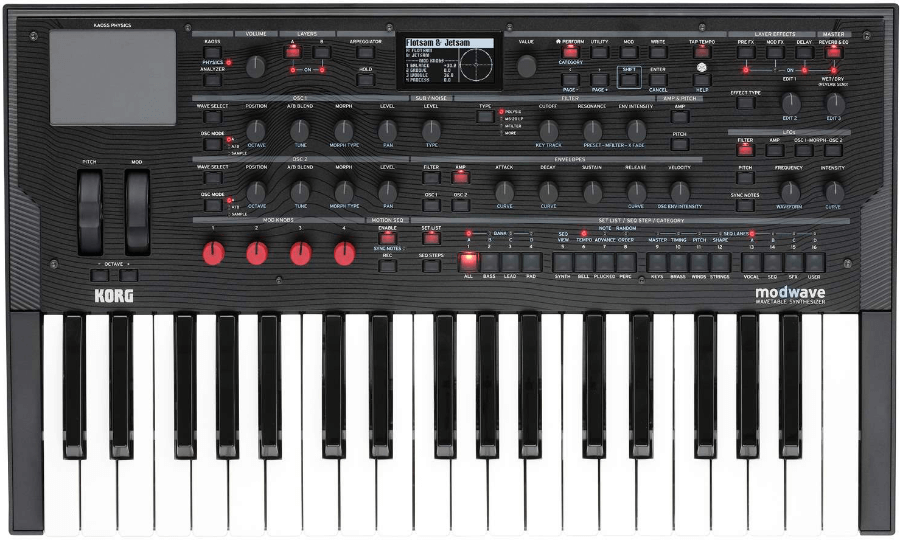 Korg Modwave
Synthesis powerhouse with distinctive wavetable timbres, Kaoss Physics, and Motion Sequencing 2.0
In 1985, Korg's DW-8000 combined digital wavetables with rich analog filters to give users sounds which were impossible to create with analog oscillators. It's still a cult favorite today.

Modwave builds on the DW legacy and transforms it into a modern monster synth, featuring incredibly deep wavetable oscillators, gorgeous filters, wildly flexible modulation, unmatched polyphony, comprehensive pattern sequencing, and immediately satisfying hands-on control to deliver unique, powerful, and easily customizable sounds and phrases.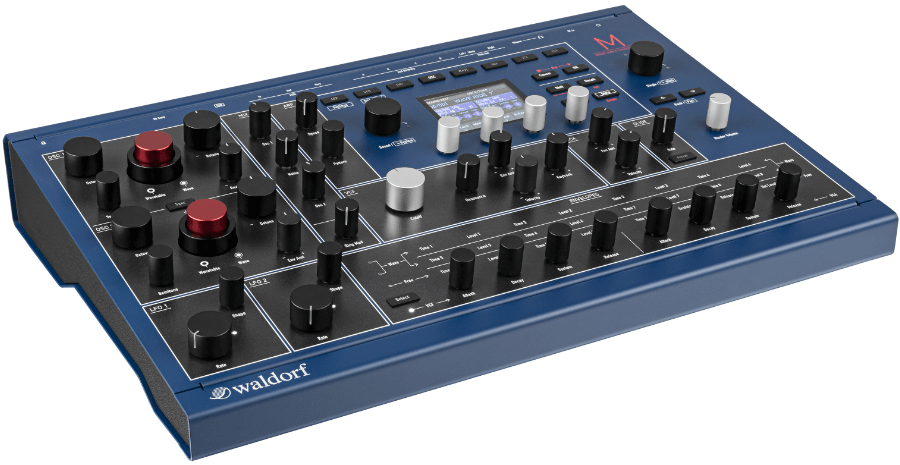 Waldorf M
Waldorf brings back classic Microwave and 'modern' Microwave II tone generation to new-generation M wavetable synthesiser
Features an analogue lowpass 24 dB/Oct VCF — SSI 2144 Improved Ladder Type — with resonance and analogue saturation feature, true stereo analogue VCA with panning option, and much more to explore in a desktop-friendly form factor featuring a wide range of unique sounds. Plentiful presets — totalling 2,048 sound programs (divided into 16 banks, each with 128 sounds) — professionally programmed by worldrenowned sound designers also include all of the classic Microwave sound sets, such as MW1 Factory Sound Set, MW1 Soundpool 1-5, the fat-sounding Analogue and Bassco, as well as PPG Wave 2.3 sounds cleverly converted for the original Microwave. Moreover, it also features freshly-programmed sounds utilising M's myriad new features — from true hard Sync (when working in its Modern Microwave II/XT mode) to the ARP (arpeggiator) and MIDI-syncable global LFO.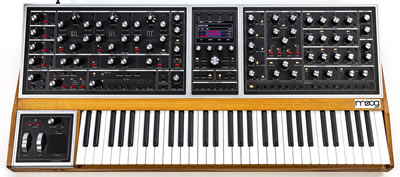 Moog One
The ultimate Moog synthesizer...
A tri-timbral, polyphonic, analogue dream-synth. The first polyphonic analog synthesizer from Moog in more than three decades, Moog One is the culmination of years of research and has been developed to exceed every expectation of a polyphonic Moog instrument.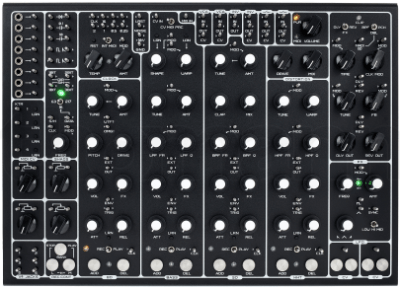 Soma Pulsar 23
Four-voice semi-modular analog drum synthesiser with loop recorder
PULSAR-23 is an organismic drum machine designed by Vlad Kreimer. It has a semi-modular structure and consists of 23 independent modules. PULSAR can be used for the synthesis of percussion instruments and rhythms, bass and melodic lines, effects and sound landscapes, as well as a source of control voltage and powerful analog FX processor.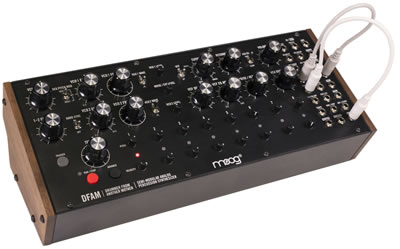 Moog DFAM (Drummer From Another Mother)
Semi-Modular Analogue Percussion Synthesizer
DFAM is the first addition to the Mother ecosystem of synthesizers and presents an expressive hands-on approach to percussive pattern creation. It requires no patching, and absolutely no experience is needed for human-beings of any age to quickly begin synthesizing new and unique rhythmic compositions.

Sequential Prophet X
Samples plus Synthesis!
Sequential Prophet X, a new, bi-timbral, 8-voice-stereo (16-voice mono) synthesizer that combines samples and synthesis. At the heart of its sound is a newly developed engine that powers two simultaneous 16-bit, 48kHz sample-based instruments plus two high-resolution digital oscillators with waveshape modulation — all processed through analog filters.
Moog Subsequent 37
Paraphonic analog synthesizer - the successor to the Sub 37 Tribute Edition
The Subsequent 37 is a (2-note) paraphonic analog synthesizer that builds upon the award-winning design of the ultra-powerful Sub 37 Tribute Edition. Its control panel is home to 40 knobs and 74 switches, placing a vast array of analog sound-design tools and onboard sequencing options immediately at your command. The Subsequent 37 improves upon its source through the implementation of a number of user-requested sonic and functional enhancements. Each enhancement maintains the magic and character of its predecessor while also providing access to new dimensions of sound and improved playability. Additionally, the mixer section has double the headroom of that in the Sub 37 Tribute Edition. This provides access to a new range of classic clean tones in both mono and duo performance modes.
Includes free Bitwig 8 track DAW software worth R 1,500

Moog Matriarch
4-note paraphonic patchable analog synthesizer
Moog Matriarch is a patchable 4-note paraphonic analog synthesizer with a built-in Sequencer, Arpeggiator, stereo Ladder Filters, and stereo Analog Delay. Create rich evolving chord patterns immediately with "no patching required", then tap into an abundance of inspiring textures, new sounds, and an endless supply of happy accidents through Matriarch's 90 modular patch points. Based on the vintage circuitry of classic Moog synthesizer modules, Matriarch is a catalyst for creative ideas and a medium for multidimensional expression.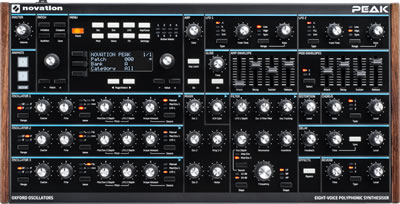 Novation Peak
Eight-voice polyphonic synthesiser
Peak sounds warm and rich with filthy, biting overdrive. It's an eight-voice desktop polyphonic synthesiser with three New Oxford Oscillators for each voice. The synth has a resonant multi-mode analogue filter for each voice, and three distortion points in an analogue signal chain.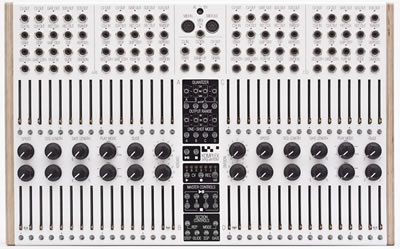 Koma Komplex Sequencer
Powerful step sequencer built around four really properly well-equipped full-featured 16-step sequencers communicating via both MIDI and CV/Gate.
There are no screens or submenus – all features have their own dedicated controls and have their own dedicated in- and outputs on the large 87-point patch bay. Lastly a seven bank CV Recorder is on board and can output up to 5 banks at once!
In stock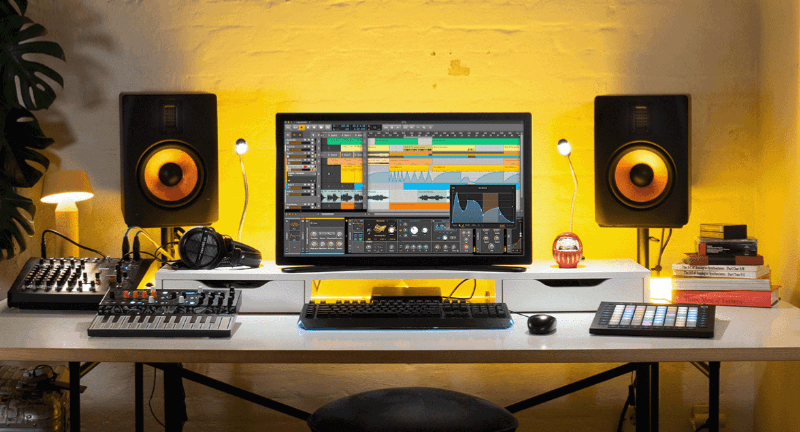 Bitwig Studio 5
Version 5 of the cross-platform DAW. Bitwig Studio 5 introduces five new multi-stage envelope generators (MSEGs).
Developing this family of modulators and modules led to a major upgrade for our entire modulation system. In version 5, modulators can do more, like control track- and project-level parameters and expand into pop-out windows. We also created new ways to perform live with our software, and overhauled the browsers to make it easy to find what you need. Runs on Windows, Mac OS and Linux.
Featured
Waldorf Pulse 2
Desktop analogue synthesizer
Includes free Bitwig 8 track DAW software worth R 1,500
Waldorf Streichfett
Innovative, versatile string synthesizer
Includes free Bitwig 8 track DAW software worth R 1,500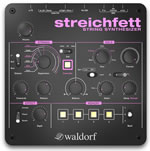 Access Virus TI2 Polar
Beautiful 37-key version with the same Virus sound engine
Includes free Bitwig 8 track DAW software worth R 1,500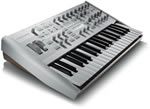 Doepfer A-100
Classic analogue modular synthesizer
Yorkville YSM5
Powered studio monitors
R 3,997 (pair)

ART Tube Opto 8
8 channel Mic Preamp with ADAT
Eight high quality second generation discrete Class-A vacuum tube microphone preamps are packaged in a single rack space unit with eight channel 24-bit digital I/O.
ART P48 Patchbay
48 Point Balanced Patch Bay

Akai EWI USB and Arturia Brass 2
Arturia brass software bundled with the Akai EWI breath controller