Sole South African distributors for many musical equipment manufacturers, including AAS, Access Virus, ART, Arturia, Dave Smith Instruments, Emes, Fatar, Garritan, Make Noise, Miditech, Moog, Radikal, Seydel, Sherman, Sontronics, Studiologic, Tech 21, Waldorf and many more.
We are your African connection to a wide range of sound sculpture and music creation tools, with over 33 years experience in the electronic music and equipment field.
>> Please contact us here for the latest prices and to order.
* All prices on this site include VAT.
* Prices are frequently subject to change due to the volatility of the rand's exchange rate.
Anniversary Factory Specials! (while stocks last).

Arturia V Collection 4
New version - contains new instruments Matrix 12 V, VOX Continental V, Solina V and Spark 2, along with Mini V, Modular V, CS-80V, ARP 2600 V, Jupiter 8 V, Wurlitzer V, Prophet V & VS, and Oberheim SEM V!
Now only R 1,997!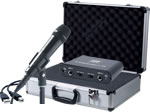 MicroDot Miditech Studio Pack SESSION
AUDIO INTERFACE: Miditech Guitarface II inc 2Hi-Z preamps + phantom power, ASIO driver, USB cable
MICROPHONE: Sontronics STC80 + mounting grip
FREE aluminmium flightcase
+ FREE software: Samplitude SE + IK Amplitube X-GEAR
Amazingly special price while stocks last!
R 1,777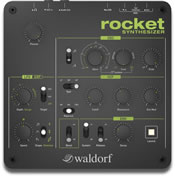 Waldorf Rocket synth
R 2,997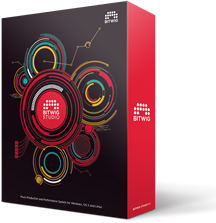 Bitwig Studio 2
Version 2 of the cross-platform DAW. Runs on Windows, Mac OS and Linux!
R 2,577
Specials - Limited Stock!
New and Featured
Moog Mother-32
Moog's first tabletop semi-modular synthesizer.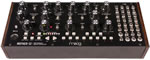 Moog Minifoogers
100% analogue effects (Delay, Ring Mod & Boost)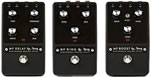 Akai EWI USB and Arturia Brass 2
Arturia brass software bundled with the Akai EWI breath controller